On November 23, 2018, Rosen Hotels & Resorts® and members of the Rosen family announced with heavy hearts the passing of Adam Michael Rosen, 26. Adam, Harris Rosen's third child of four, gifted us an unimaginable legacy.
Adam joined the family business at 14 years old working summers at the Shingle Creek Golf Club. His eye for detail quickly led his career path to the Rosen Standards department, where he excelled in maintaining and improving the quality of service our guests know and love, and where his touch and care can still be felt. If Adam wasn't setting higher standards for the company, you would find him working out in the gym—setting higher goals for himself. Adam was a fitness enthusiast, and even to this day continues to inspire and challenge others to improve their own physical health.
Adam frequently joined his family at charitable events, notably Runway to Hope, a non-profit organization that supports families and children fighting pediatric cancer and best known for its yearly fashion shows. Adam participated as a celebrity endorser and escort for the children being celebrated.
Adam's unshakeable work and health ethics were tested but never broken. When Adam was diagnosed with Gliomatosis Cerebri in July of 2016, his family and friends can attest that he battled cancer boldly, with incredible strength, and with a smile. His infectious smile and laugh are fondly remembered. Even during his personal battle with cancer, Adam still participated in Runway to Hope, again proving resolved strength, fortitude, and a giving nature despite his circumstances. The hope and strength Adam inspired is what we wish to share with others.
To honor Adam's legacy and all warriors battling cancer, the family started The Adam Michael Rosen Foundation. Join us in the fight against cancer. We are in this fight together. Adam is fighting for you.
Upcoming Events and Fundraisers
Feeding Ukraine
Saturday, May 21, 2022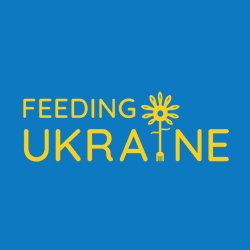 The Adam Michael Rosen Foundation proudly presents Feeding Ukraine, a party with a purpose on May 21, 2022, at Rosen Shingle Creek. Proceeds from this food and beverage tasting event will support Chef José Andrés and World Central Kitchen in their mission to deliver hot meals to Ukrainian refugees. The Rosens felt a pull to this cause as members of the family come from Ukraine.
Tickets cost $200 and are available through the Eventbrite window below. Attendees will enjoy food from Orlando's top chefs, music, a silent auction, a gift card giving tree, and an open bar. Event sponsorship opportunities are also available, as detailed below.